Follow these instructions to configure McAfee Security Center to give access to the Free Ride Games player.
1. Close the Free Ride Games Player by Right Clicking the Game Player icon in the bottom right corner of your screen (next to your clock) and choose Exit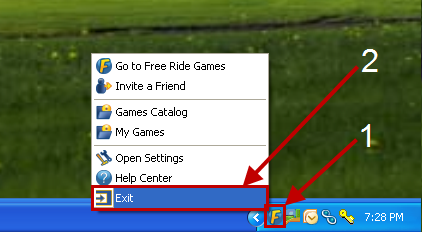 2. Double click on the McAfee Security Center icon next to the clock (typically in the bottom right hand corner of your screen).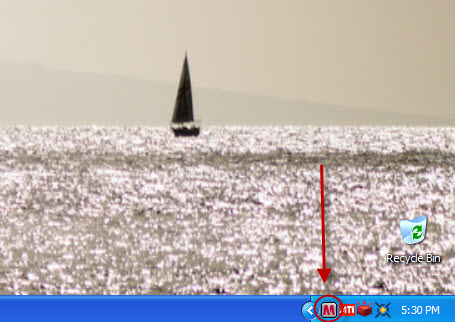 3. Click on the Internet & Network tab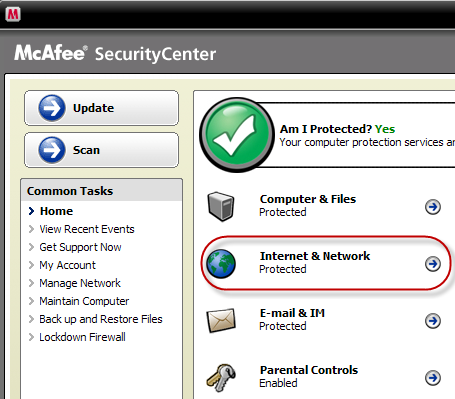 4. Click Configure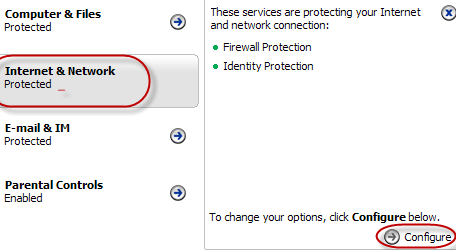 5. In the Firewall Protection is Enabled section, click on Advanced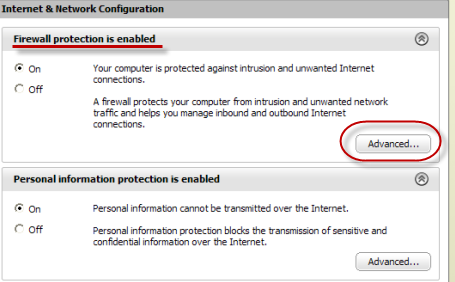 6. Click on Program Permissions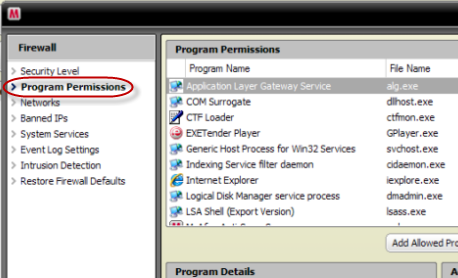 7. Locate EXETender Player on the list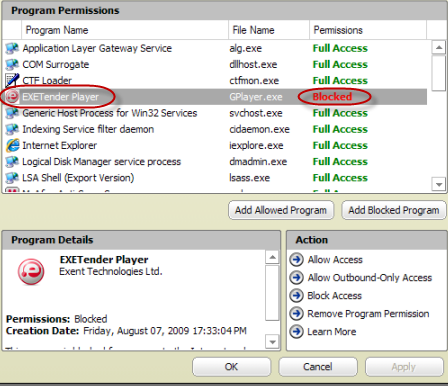 8. Select EXETender Player (Gplayer.exe) and then click on Allow Access on the bottom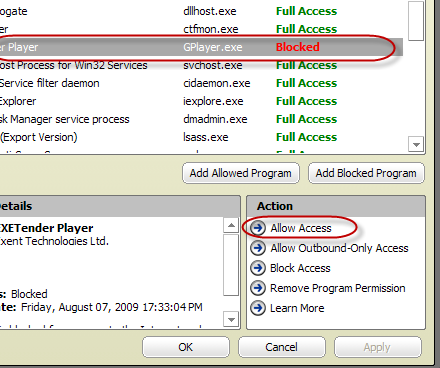 9. Once the EXETender Player has Full Access, click OK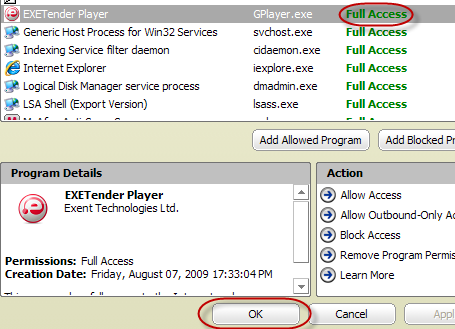 10. Close out of the McAfee Security Center windows and enjoy the games!