The FreeRide Games desktop alerts are intended to keep you updated with news about the service and new games.
Please note: If you need to install the FreeRide Games player again, please click here and run the software to install.
If you do not wish to get these alerts please follow these instructions:
1. Right click on the FreeRide Games Player icon located in your system tray and choose "Open Settings" (this is the area next to your clock in the bottom right corner of your screen)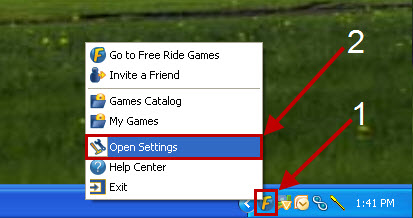 2. Select "Messages" on the left hand side of the FreeRide Games Player Settings window: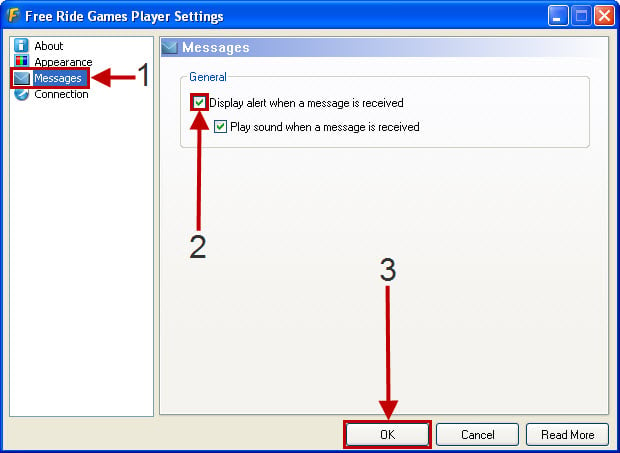 3. Remove the 2 Checkmarks that are located on that page and click OK.