Please select the Internet Browser you are using and follow the instructions that follow:
1. Ensure that all Internet browser windows are closed
2. Go to Start > Control Panel > Internet Options
3. In the "Browsing History" section of the Internet Options window select Delete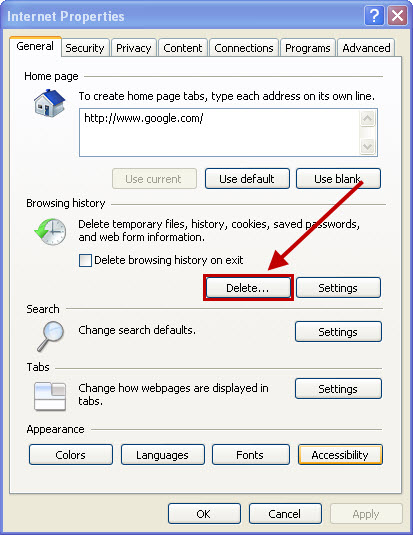 5. A "Delete Browsing History" window will appear. Place a checkmark in the "Temporary Internet Files and Cookies" options and REMOVE the checkmark next to "Preserve Favorites website data".

6. Click the Delete button at the bottom of the window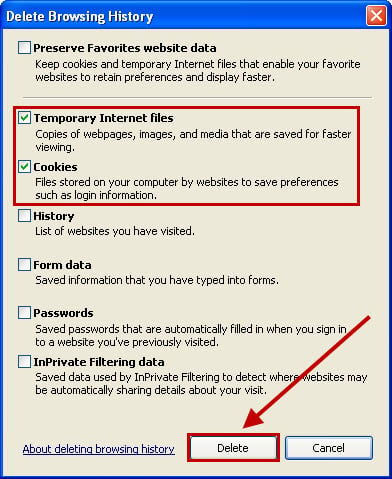 1. In a Mozilla Firefox window go to Tools > Clear Recent History
2. A "Clear All History" box will appear. In the "Time range to clear" section choose "Everything"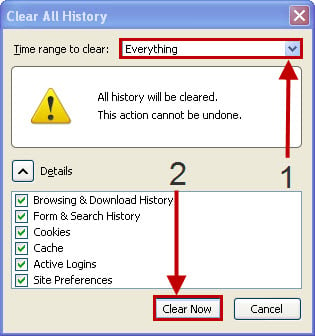 Google Chrome
1. In a Google Chrome window click the tools "Wrench" icon and select "Options"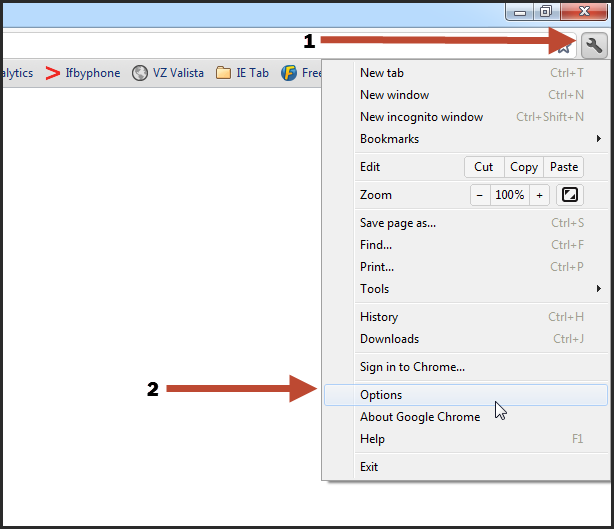 2. Select "Under the Hood" on the left-hand side
3. Click "Clear browsing data..."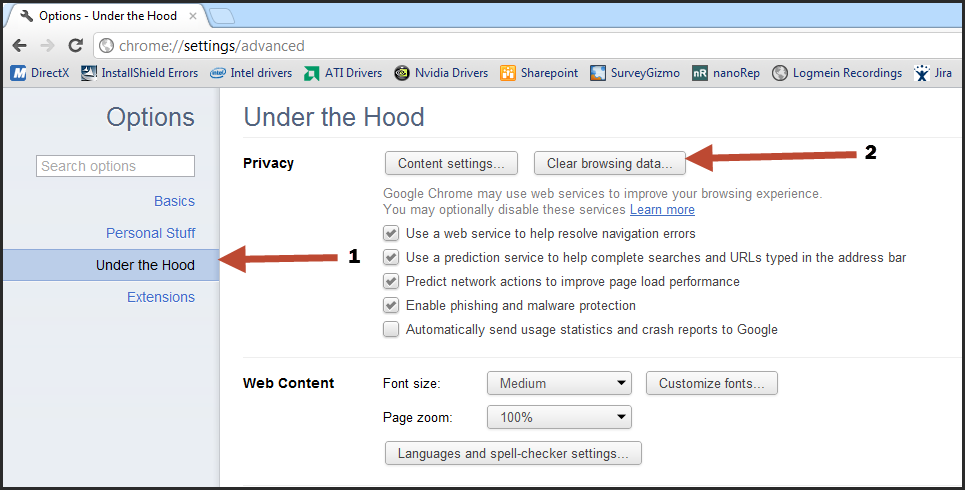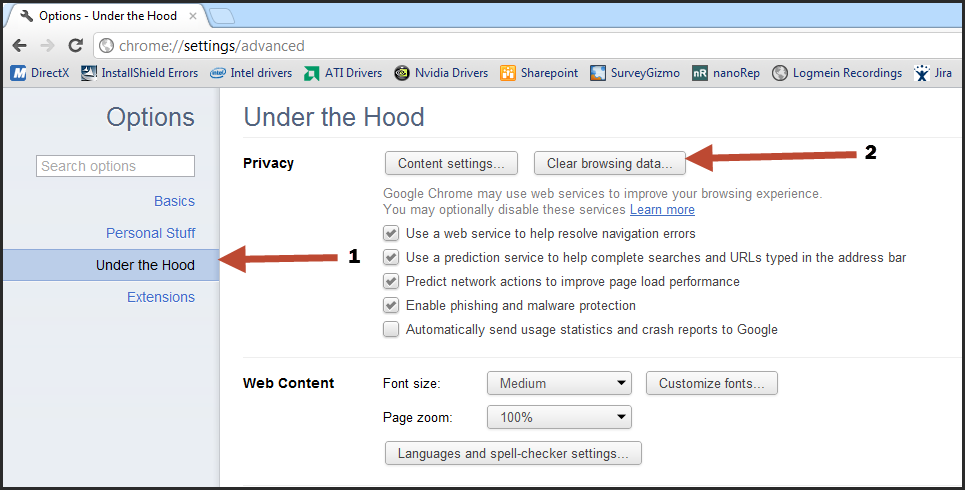 4. Ensure that the "Clear download history, Empty the Cache and Delete Cookies and other side data" are all checked.
5. Click "Clear browsing data"